Car Wraps - Promotional Wraps and Paint Wraps for Federal Way Vehicles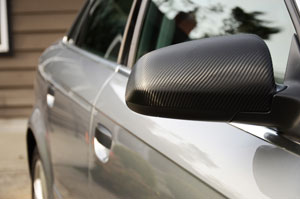 Interested in transforming your company vehicles into mobile advertisments? Do you want your vehicle to get a new color with minimal expense? If you are in Federal Way, WA, Indigo Vinylworks can help.
We are expert installers of promotional car wraps and truck wraps that help small Federal Way businesses outpace competitors with low-cost car wrap advertising. We also install vinyl paint wraps as an affordable alternative to automotive re-painting.
Our vehicle wrap installation services are:
• Quick
• Efficient
• Durable
When it comes to installing truck or car wraps in Federal Way for vehicle color change or car wrap advertising purposes, our services are second to none.
Truck Wraps and Van Wraps for the Federal Way Area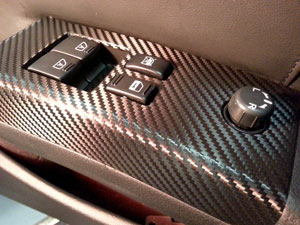 The effective use of car wraps and van or truck wraps depends on their precise installation.
Federal Way residents should choose the vinyl wrap installer carefully, whether they are getting the truck wraps and car wraps installed for restyling their vehicles or for engaging in car wrap advertising.
The main things the installer must have are:
• An understanding of the nuances of installing car, van or truck wraps
• Experience in installing truck wraps and car wraps
• An expert installation crew and appropriate tools
We score high on all these factors. An additional feature that makes us ideal for installing truck wraps and car wraps in Federal Way is our sincere commitment to customer satisfaction.
Car Wrap Advertising for the Federal Way Business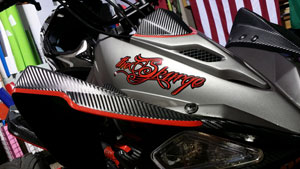 Our installation of car wraps and truck wraps offers an innovative advertising method for Federal Way businesses.
Car wrap advertising offers a subtle way of promoting any business. Bright & colorful truck wraps and car wraps catch the attention of prospects everywhere the commercial vehicles go.
Thus, car wrap advertising offers amazing exposure for any Federal Way business. Car wrap advertising is passive as it does not force feed the target customers and so, is quite effective.
Being mobile, car wrap advertising generates results from far and wide.
Car wraps and truck wraps ensure constant car wrap advertising for Federal Way businesses as their vehicles are:
• Making deliveries, reaching clients or running errands
• Caught in the rush hour
• Standing in a parking lot
Federal Way business of any size can make car wrap advertising a part of its marketing strategy by getting car wraps and truck wraps expertly installed by us.
Call Indigo Vinylworks for the perfect installation of car wraps and truck wraps to enjoy great car wrap advertising or new-look vehicles in Federal Way. Dial 425-278-4411.