Car Wraps - Promotional Wraps and Paint Wraps for Kent Vehicles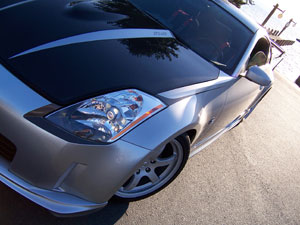 The residents of Kent, WA who are searching for innovative ways of maximizing the local visibility of their businesses or vehicles should get in touch with Indigo Vinylworks.
We are vinyl wrap installers specializing in car wraps and truck wraps. Our company can install promotional truck wraps and car wraps for car wrap advertising as well as paint wraps or color change car wraps and truck wraps.
The personal and commercial vehicle owners in Kent can trust us for the high-quality installation of vinyl car wraps and truck wraps that help them in:
• Business advertising and brand building
• The promotion of new products and special offers
• Making impactful personal statements
Whether we install car wraps and truck wraps to give new color to Kent vehicles or use them for car wrap advertising, we make sure the job is done in a timely, efficient and affordable manner.
Truck Wraps and Van Wraps for the Kent Area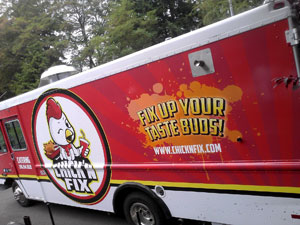 A vehicle with compelling graphics simply cannot go unnoticed wherever it travels in Kent.
That is why truck wraps and car wraps are great when vehicle owners want their ride to stand out in the crowd or are interested in car wrap advertising.
One of the most important factors impacting successful car wrap advertising or general vehicle wrapping is the way the car wraps or truck wraps are installed:
• Work with seasoned installers trained in installing truck wraps and car wraps
• Use the correct wrap installation procedures and tools
• Install truck wraps and car wraps in controlled climate areas
Truck wraps and car wraps, whether for color change or car wrap advertising, involve significant investment for the Kent motorists. Our installers make sure the money does not go waste.
Car Wrap Advertising for the Kent Business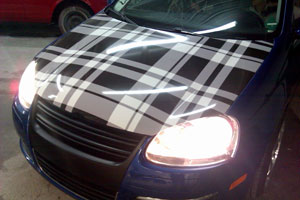 Car wrap advertising has turned unpleasant traffic jams into wonderful marketing opportunities for the Kent businesses!
The incredible impression made by car wraps and truck wraps and their exceptional recall value among the Kent commuters have made car wrap advertising emerge as a preferred business promotion method.
It is better than many of the traditional advertising media as:
• Car wrap advertising has a wider reach
• Car wrap advertising works out to be cheaper
• Car wrap advertising offers the least hassles
• A one-time expense on car wrap advertising lasts much longer
We help Kent businesses build their brands by wrapping their vehicles efficiently and professionally.
Kent vehicle owners can call Indigo Vinylworks at 425-278-4411 for the seamless installation of car wraps and truck wraps.