Car Wraps - Promotional Wraps and Paint Wraps for Normandy Park Vehicles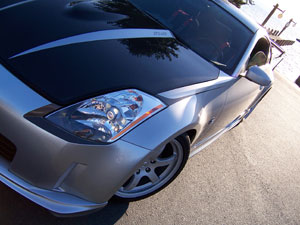 Nothing can beat car wraps and truck wraps when vehicle owners in Normandy Park, WA want their automobiles to attract attention.
Promotional car and truck wraps ensure highly visible fleets that help businesses in car wrap advertising. Meanwhile, paint change car wraps are ideal for motorists who want their rides to get a new, striking appearance without busting the budget.
Indigo Vinylworks is a reputable company offeringthe quality installation of vinyl car wraps and truck wraps in Normandy Park.
We can handle wrap installation projects of any size and are known for completing work:
• On-time
• With precision
• Smoothly, without hassle
• To the Normandy Park client's 100% satisfaction
Truck Wraps and Van Wraps for the Normandy Park Area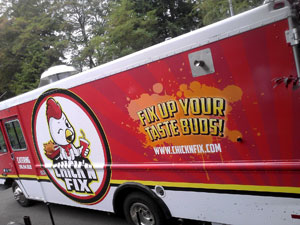 When Normandy Park residents hire us for installing their truck wraps, van or car wraps, they can rest assured about their vehicles getting just the impressive look they had wanted.
We understand that professional-looking truck wraps and car wraps, whether for color change or car wrap advertising, result from careful installation.
Our trained technicians deliver fault-free wrap installation by:
• Working in climate-controlled conditions
• Sanding, cleaning and preparing the vehicle surface properly
• Using the right installation tools and techniques
Our Normandy Park customers may want car wraps to make a style statement with their personal carsor want to reap the profits of car wrap advertising by making the fleet moving billboards with car wraps and truck wraps; we install them all to meet the highest quality standards.
Car Wrap Advertising for the Normandy Park Business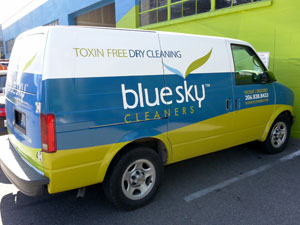 All Normandy Park businesses want to stretch their advertising dollar. They do just that with car wrap advertising.
Car wrap advertising is one of the quickest and most effective ways of getting a marketing message across to a widespread target audience in Normandy Park.
Car wraps and truck wraps offer amazing mobility, flexibility and durability that make car wrap advertising very:
• Cost-effective
• Far-reaching
• Reliable
As leading installers of car wraps and truck wraps, we helpNormandy Park businesses expand their marketing range with car wrap advertising.
Our finesse in installing car wraps and truck wraps magnifies the impact of car wrap advertising. Customers can enjoy substantially better marketing exposure with car wrap advertising than through expensive billboards.
We also offer custom design and removal services for car wraps and truck wraps to help them modify car wrap advertising with changing marketing needs.
Get car wraps and truck wraps installed on Normandy Park vehicles by Indigo Vinylworks. Call 425-278-4411.