Car Wraps - Promotional Wraps and Paint Wraps for Renton Vehicles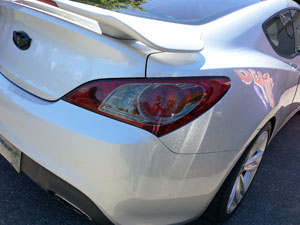 Need an expert for installing vinyl car wraps and truck wraps that help in effective car wrap advertising for your business in Renton, WA?
Considering installation of paint wraps as an alternative to car painting?
Come to Indigo Vinylworks.We are a vinyl wrap installation specialist that offers quick, smooth and affordable application of paint wraps, and promotional car wraps and truck wraps on Renton vehicles.
We pride ourselves in consistency of perfection in wrap installations. Whether we are hired by Renton businesses to install car wraps and truck wraps on huge fleets for car wrap advertising or by private car owners for car wraps on single automobiles, we handle every project with equal:
• Integrity
• Commitment
• Professionalism
Renton residents can depend on us for the finest in wrap installation.
Truck Wraps and Van Wraps for the Renton Area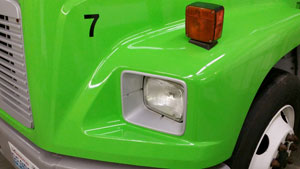 Correct wrap installation is critical to great-looking van or truck wraps and car wraps. Impeccably installed paint wraps create the illusion of factory paint on Renton vehicles but without similar expenses.
Seamlessly installed trucks wraps and car wraps on commercial vehicles give the business a professional image that improves the impact of car wrap advertising.
However, the installation of truck wraps and car wraps is a specialized process. Renton residents must hire a reputed wrap installer like us to enjoy top-notch installation of their car wraps and truck wraps.
We assure them of good returns on investment in car and truck wraps with our:
• Rich vinyl wrap installation experience
• Proven skills ininstallation of truck wraps and car wraps
• Trained crew that uses the best techniques & materials to install car and truck wraps
Car Wrap Advertising for the Renton Business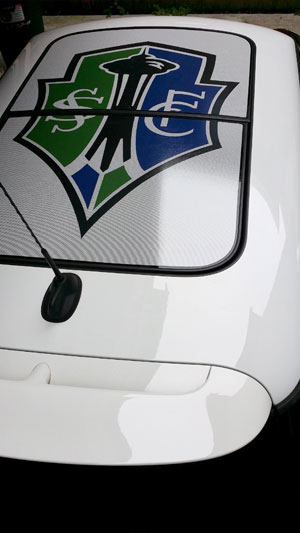 Car wrap advertising offers high visibility at low costs. It has been reported that car wrap advertising can be 15 times more effective for brand recognition than other advertising mediums.
Nearly one-third of consumers have their buying decisions affected by car wrap advertising.
As such, car wrap advertising is simply indispensible for Renton businesses.
We are pleased to offer expert wrap installation services to help them explore the limitless possibilities of car wrap advertising and increase their local:
• Visibility
• Brand recognition
• Sales
Renton businesses that wish to make optimal use of car wrap advertising should leave the installation of their car wraps and truck wraps in our reliable hands.
Need car wraps or truck wraps installed in Renton for car wrap advertising or restyling vehicles? Call Indigo Vinylworks at 425-278-4411.