Car Wraps - Promotional Wraps and Paint Wraps for SeaTac Vehicles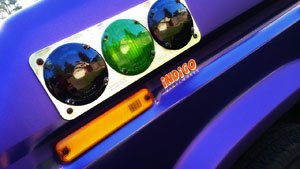 Are you a resident of SeaTac, WA looking for an affordable method of modifying your vehicle's appearance, with an option to restore its original look whenever you want?
Car wraps and truck wraps are just what you need.
The flexibility and reversibility of car wraps and truck wraps make them an ideal choice for:
• Changing vehicle color
• Customizing vehicles
• Giving a consistent, professional appearance to company fleets
• Using vehicles for short or long term car wrap advertising and business promotions
Indigo Vinylworks is an experienced vinyl wrap installer you should hire for wrapping your SeaTac vehicles.We install promotional car wraps and truck wraps, and vehicle paint wraps. We are reputed across the community for fast, accurate, cost-effective and friendly services.
Truck Wraps and Van Wraps for the SeaTac Area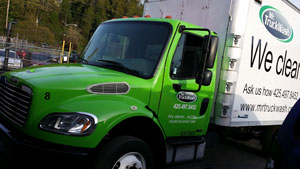 If you thought that great truck wraps and car wraps for SeaTac vehicles depend on great design, think again! The entire investment in truck wraps or car wraps made goes to waste if the wraps are not installed properly.
Without the perfect installation of truck wraps and car wraps on commercial vehicles, your car wrap advertising will fail to work.
Correct installation can be the difference between your SeaTac company getting a professional image or appearing inexperienced and unreliable.
Poor installation of truck wraps or car wraps can lower the prestige of your private SeaTac vehicles and spoil your pleasure of driving.
Allow us to install your car wraps and truck wraps and enjoy optimal results from car wrap advertising or vehicle customization. Our skilled installers work hard to ensure that your truck wraps and car wraps have:
• No bubbles or wrinkles
• A smooth feel
• An elegant and professional look
Car Wrap Advertising for the SeaTac Business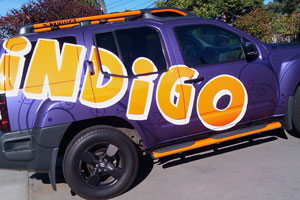 No matter how big or small your SeaTac business is, it must invest in car wrap advertising. The use of car wrap advertising is beneficial for businesses of all types or sizes.
While car wrap advertising has emerged as a result-oriented regional mobile advertising solution for small SeaTac businesses, it also works great for national business promotions of large companies.
By installing car wraps and truck wraps,we helpyour SeaTac business promote its products/services constantly without repeated expense and can use:
• Car wrap advertising for improving brand awareness
• Car wrap advertising forbuilding customer confidence
• Car wrap advertising for increasing sales
Call 425-278-4411 to get car wraps or truck wraps installed by Indigo Vinylworks for car wrap advertising or changing the color of SeaTac vehicles.